Share
What do you give someone who has everything?
The

KNOWLEDGE 

of how to use it!
Many photographers struggle with having really great equipment BUT are not getting great pics.
They don't really understand how it all works. Mastering the tools, the techniques, and the technology as well as the creative process. That is what distinguishes a photographer from a "picture taker".
Gift certificates can be a most welcomed gift. Contact Mark, our director, if you would like to discuss the best option.
Use the PayPal form below to purchase the certificate or contact us for other options.
Once we receive notice of payment, a nicely designed certificate will be sent to you right away with the recipients name on it!   We accept PayPal, Credit, Debit Cards or checks.
Certificates are good in different denominations:
$100 :  3- Hours of 1:1 Tutoring.   This is the ultimate in concentrated, personalized training at a pace that fits the student's needs.
$75:  All day (6 hr.) Basics Workshop. This is a great way to get a solid foundation of knowledge started including Exposure, Knobs and Dials and Composition.
$30:  Good for ANY of our  Evening  classes including Intro to DSLR and Intro to Digital Photographers (for non-DSLR cameras).
$40 = Good for one hour of video call based tutoring. This is quite successful in working with clients outside of the Lansing area. Good chance for getting questions answered and watching things demonstrated. We can even use screen sharing for Lightroom and Photoshop training.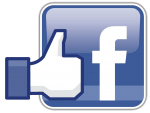 Share
Tell your friends what a great idea this is.
When we receive your order, a personalized gift certificate will be emailed back to you in a few hours. Just print it and wrap it and wait for the big smiles!