A lot of people do better with one on one training. You work at your own pace, on your equipment and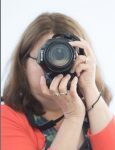 answer your questions. Whether it's the fundamentals or highly advanced topics. It is YOUR time with Mark. Mark has been a pro photographer since 1978. There isn't much he can't help you with.
Having someone patiently walk you through a topic will help you take a lot of the frustration out of your photography and greatly improve the enjoyment and creative freedom.
VIDEO TUTORING OPTIONS
While personal 1:1 tutoring is our most popular, some people live too far away. We can work with someone quite effectively from ANYWHERE using video conferencing through Skype, Messenger, Facebook, Facetime, Google or any resource you are comfortable with.  You get to hear and see things explained by our professional instructor in real time. Your questions are answered in a way you will understand!
Costs:
3 – Hours:  $100
The three hour option is the best for getting the fundamentals mastered and getting comfortable with your photography. We spend at least an hour of this time shooting. You learn best by doing!
1 – Hour:  $40
This is good if there is a specific issue you are having. You want help using telephoto, capturing pets, learning about an editing technique, or other specific topics.
You can choose to have a focused session on any topic:
General concepts
Cell phone photography
Lightroom Editing and File Management
Photoshop basics
HDR/Panoramics
RAW
Children
Sports
Macro Photography
Off camera flash
People/Portraiture
Landscapes
Travel
Studio lighting/modifiers
Posing
Whatever your interests are, this is YOUR time with the instructor.
Contact us for more details and to discuss your learning goals.
Share